Training for a marathon or running event, Angela Sells from asphysiotherapy, who has worked as physiotherapist to England Women's Rugby 7's teams, Gloucester and Hartpury RFC brings you her 10 top tips on:
How best to recover from long distance or marathon runs?
Key Principles:
Rebuild
Replenish
Rehydrate
The 10 top tips to help achieve these principles:
Hydrate
Look to hydrate gradually within 10-15 minutes of the run, an electrolyte solution is good to support rehydration.

Re-fuelling
Eat a small meal or snack, aim to eat this within 25-30 minutes after a run. Try to eat a higher ratio of carbohydrate to protein 4/3:1.

Stretch
Stretch within 25-30 minutes or as soon as possible for 5-10 minutes at least, if you can.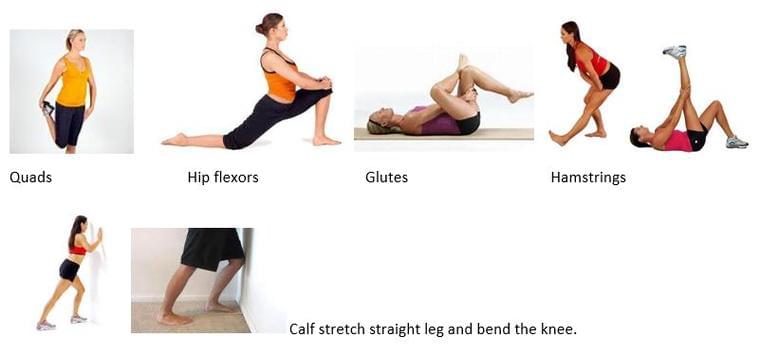 Cold and compression
The use of an ice bath or cold shower (lower limbs) for 5 minutes if available. Special attention to the feet which would benefit from cold treatment. If you have any compression garments or socks use them post run after cold treatment.

Eat a decent size healthy meal.


Rest
If you can rest! Take a nap or put your feet up if possible.

Massage
At least 2 hours after a run or the next day try to get a massage to help the legs recover. Gentle foam rolling will help if this is not an option.

Take a bath and stretch further afterwards.


Sleep
Get a good nights sleep and rest, try to aim for at least 8 hours.

Training
Recover with cross training, off feet such as a bike or swimming session will help. A gentle short recovery run when you feel up to it.